Sports betting website creation rates
Launch your sports prediction site
Rates are flexible depending on your needs, do not hesitate to contact us if you have questions

a professional takes care of the complete set-up of your sports betting site in 15 days!
Basic performance
Design 100% sur mesure

Acceuil et présentation

VIP by email
Subscription paypal

Custom design

Formulaire de contact

Espace administrateur
PRO SERVICE
TOP SELLING *****
Design 100% sur mesure
VIP area online
Subscription paypal et Carte Bancaire

Rapport et statistiques

affiliation pour les membres

Login and Member Profile

Easy administrator space

SEO SEO

… et bien plus encore
in + of your choice BASIC OR PRO
1 : Logo sur mesure HD : 80€

2 : Trailer vidéo pro : 590€  Example

3 : Envoi de mail à tout les utilisateurs depuis le backoffice : 190€

4 : Gestion de code promotionnel & coupon réduction  : 290€ (to be taken as soon as the site is set up)

5 : Page facebook pro avec design et 500 likes : 150€

6 : Module avis des membres : 99€

7 : Module live tchat avec les membres : 140€

8 : Application ANDROID : 990€ (offre PRO requis)
Answer to your questions: 
The FAQ answers most of the questions you ask yourself when creating your sports betting site.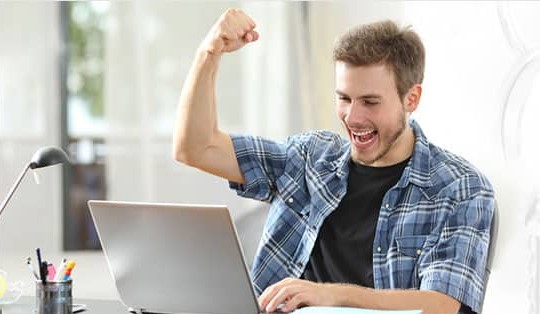 How do members pay and how do I get the money?
Everything is centralized on your Paypal account. Subscribers pay with their paypal account or directly with their credit card if they do not have an account. You receive the money on your paypal account, the members are automatically switched to VIP and everything is automated; 
Do I have to be a company to build my site? 
You have every right to have a sportsbetting consulting site as a private individual. You can later become a self-entrepreneur if you want to professionalize your activities. 
What are your payment terms and conditions? 
I ask 50% from payment to order and 50% when the site is finished (except BASIC offer which is in cash payment). The site is then your property and you are autonomous on its management. Everything is easily managed and editable without resorting to my services. 
What are the fixed costs to expect?
You must pay for the hosting and purchase of the domain name. I adviseOVH offer at € 3 per month . It is possible to maintain and update the site yourself very easily, otherwise I propose a package of 80 € per month all-in. 
How to choose my design?
I need example of site and design that you like, including for the logo. Then I propose a realization that will be adapted for all the rest of the site if it is validated by your care. 
can I have a demo of the site and see how it works?  
You have many examples of realization available for the visible part, for the administrator part you can add me on skype: anthonymenard22 if you want me to do a screen sharing to show you how the administrator part.